Posts for: February, 2018
By Philip J. Bauer, DMD & Associates
February 17, 2018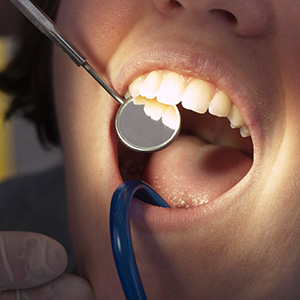 A root canal treatment is a highly effective way to save a deeply decayed tooth. Sometimes, though, complications make it difficult or even impossible to perform the traditional procedure. In those cases, we may need to use a different option.
Tooth decay becomes an imminent threat to a tooth's survival if it works its way into the pulp, the innermost layer of a tooth. It's only a short advancement from there into the roots by way of the root canals.
In a typical root canal treatment, we access the pulp by drilling a small hole in the biting surface of a back tooth or the back side of a front tooth. We remove all the tissue within the pulp and fill it and the root canals with a special filling to prevent re-infection. After sealing the access hole, we cap the tooth with a crown to further protect it.
Although root canal treatments have a high success rate, re-infection can still occur. Often, a second root canal will save the tooth from the new infection.
In some cases, though, using the traditional procedure might do more harm than good. It's possible we may find extra canals previously undetected branching out from the primary canal at the root end. Canals can calcify and narrow, making them extremely difficult to fill. Subsequent dental work may also prove troublesome: we would have to take the restoration apart, which could further weaken the tooth.
The alternative is a procedure known as an apicoectomy. Instead of accessing the pulp through the crown, we access the root end through the gum tissue. We then focus on removing infected tissue at the tooth's root end, along with a tiny amount of the root tip. We then place a small filling at the end of the root canal (essentially plugging it up) to prevent further infection. We may also perform grafting to encourage bone growth in any voids left by the procedure.
Endodontists, specialists in root canals, have the advanced training and specialized equipment to perform an apicoectomy. With their expertise, they may be able to save your tooth with this specialized procedure when a root canal treatment won't work.
If you would like more information on options for treating decayed teeth, please contact us or schedule an appointment for a consultation. You can also learn more about this topic by reading the Dear Doctor magazine article "Apicoectomy: A Surgical Option When Root Canal Treatment Fails."
By Philip J. Bauer, DMD & Associates
February 02, 2018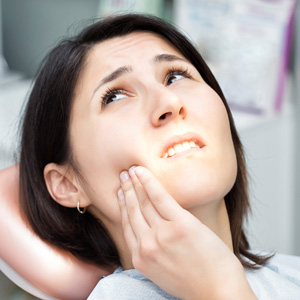 Even though an implant is now as close to life-like as modern dentistry can produce, it won't surpass the function of your own natural tooth. That's not to say implants are an inferior choice—in fact, it's often the best one if a tooth is beyond reasonable repair. But first, let's consider saving your existing tooth.
We first need to know why your tooth is diseased—more than likely either from tooth decay or periodontal (gum) disease. Although different, these infections both begin with bacteria and can eventually lead to tooth loss.
While your mouth is teeming with millions of harmless bacteria, a few strains that live in dental plaque (a thin biofilm on your teeth) can cause disease. As they proliferate—feeding mostly on leftover sugar—they produce acid, which can erode the protective enamel on teeth. This can create cavities, which must be cleared of decayed material and filled.
Sometimes, though, the decay spreads deep within the pulp and through the root canals putting the tooth in danger. We may be able to save it, though, with a root canal treatment. In this common procedure we access the pulp chamber and clean out all the diseased or dead tissue. We then fill the empty chamber and root canals with a gutta percha filling and then seal the tooth. We later cap the tooth with a crown to further protect it.
Dental plaque can also give rise to a gum infection that triggers chronic inflammation. The inflammation can cause the gums to weaken and detach from the teeth to form large, infection-filled voids called periodontal pockets. This could lead to bone deterioration, further loosening the tooth's hold.
But we can effectively treat gum disease by removing the plaque, which is fueling the infection. We normally do this with special hand instruments, but may also need to use surgical measures for more advanced cases. After plaque removal the inflammation subsides, giving the tissues a chance to heal and strengthen. We may also need to provide further assistance to these tissues to regenerate through gum or bone grafting.
These efforts can be quite involved, but if successful they could give your tooth another lease on life. And that could be a much better outcome for your dental health.
If you would like more information on the best treatment choices for your dental health, please contact us or schedule an appointment for a consultation. You can also learn more about this topic by reading the Dear Doctor magazine article "Save a Tooth or Get an Implant?"